Mallorca is an exceptional island that has a lot to offer travellers. Beyond its dreamy landscapes, long beaches and lively nightlife, this destination is so versatile that no matter who you come with and what you plan to do, you can't imagine how many possibilities it offers for your holiday!
Located in the Mediterranean Sea, this Balearic island has a pleasant climate all year round, a multitude of contrasting landscapes in each of its corners and is an inexhaustible source of culture. People who visit it never forget it, and there is always time to come back to enjoy new experiences here.
The experiences in Majorca can be very different depending on the type of trip you want to make and that is why we want to guide you, as you will not want to miss any of them. If you don't know what to do in Mallorca during your next stay, you just have to read carefully our top 10 for all tastes and look for the most suitable plans according to your needs: as a couple, with friends, on a family holiday, there are activities for all tastes!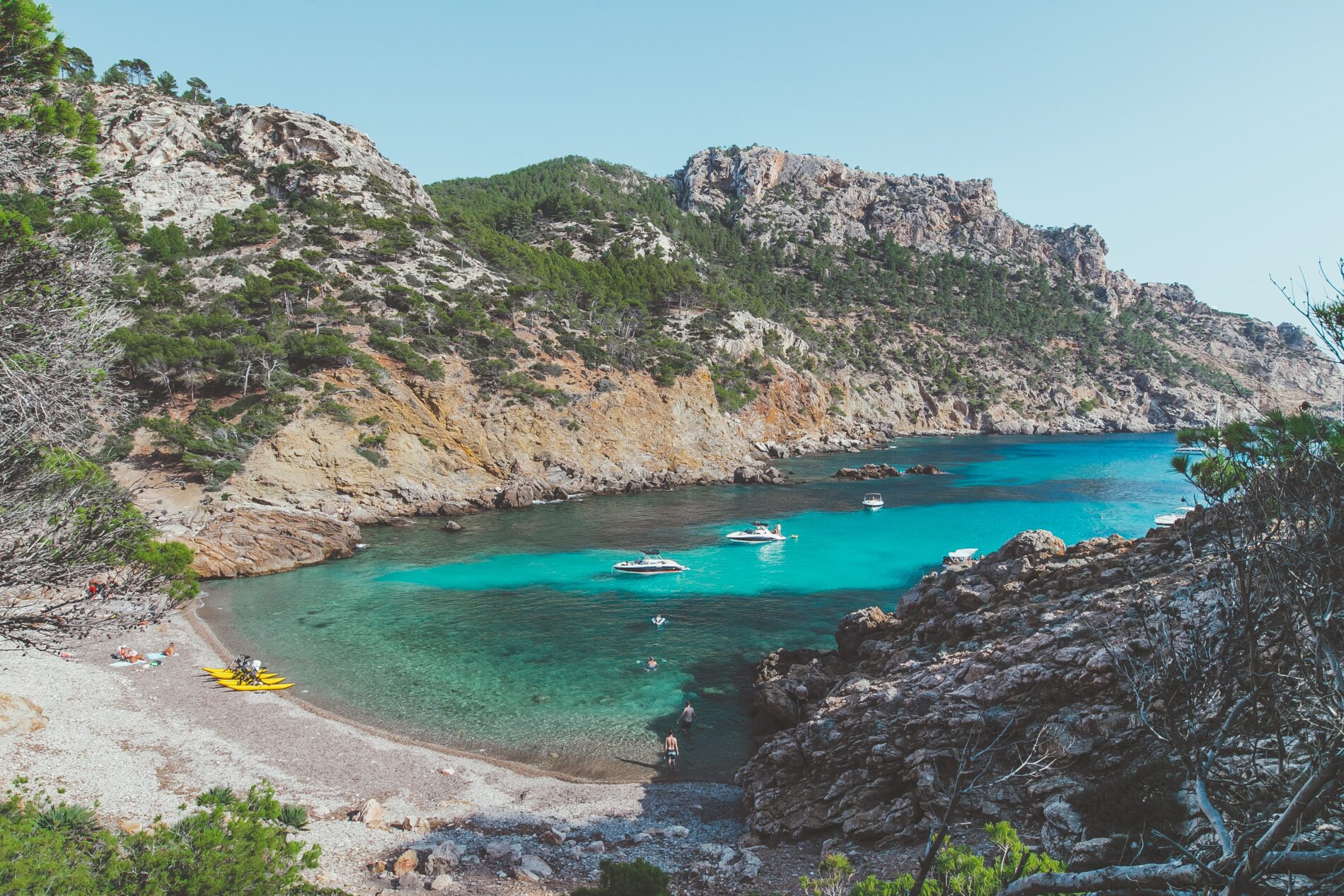 What to do in Mallorca with children
Visiting Mallorca as a family is an excellent idea, as it is a destination with a great natural heritage that will give the little ones the opportunity to learn about the environment and leave technology aside during their holidays.
To make sure everything runs smoothly, there are a number of activities that will keep you entertained and provide experiences that will definitely bring the family together. This island is not only a hub of fun for groups and sun for tourists, but also offers leisure and enriching plans suitable for everyone.
We have selected some of the most interesting ones for you. You can plan your own day out and look for the best locations, or you can leave it in the hands of the activity organisers on the island, who provide all the logistics for families who are interested.
1. Touring the Tramuntana mountain range by car
The Tramuntana mountain range is one of the most interesting natural sites on the island and promises you a unique experience in contact with nature. Travelling through the Tramuntana mountain range by car is ideal if you are going to Mallorca with children, as they will not get tired during the journey and will be able to enjoy an incredible ecosystem, learning to appreciate the environment.
In addition, there are routes that also offer a bit of history thanks to the ancient remains that can be found in the area and ideal stops to have a snack while contemplating the views.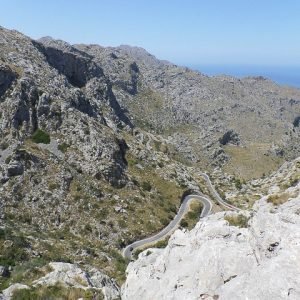 2. Bike routes for the whole family
Another of the things to do in Mallorca is to enjoy a bike route. The fact is that the island has a large number of areas equipped for cycling and discovering its corners from a different perspective. This plan for the whole family is infallible, as it allows you to adapt thecycling trailto different levels and ages, do a bit of sport and stay in the open air at all times. 
3. Diving in Mallorca
The experience of diving in Mallorca is unequalled, as its underwater heritage surpasses the expectations people have of the surface even more. You'll find diving activities in different beaches and coves organised for all kinds of groups, as recreational diving or snorkelling is also suitable for youngsters who won't want to miss out on this plan.
It will be a fun experience that will unite you and will remain in your memories, the sensations under the sea are indescribable!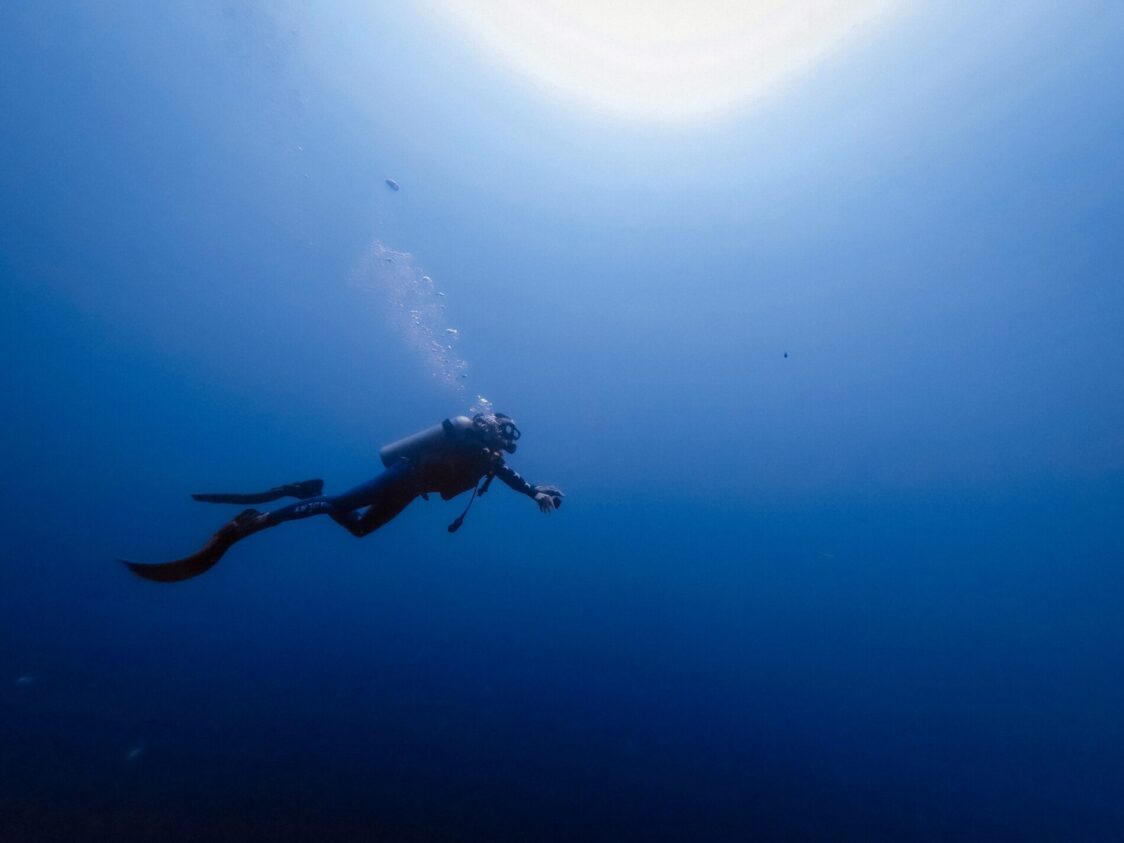 What to do in Mallorca as a couple
Do you want to experience Mallorca as a couple to the fullest? It is indisputable that there is no more romantic getaway than flying to an idyllic island with your special someone to leave your problems at home and enjoy the most spectacular sunsets in the Mediterranean. However, beyond the obvious, there are a series of plans that can make your stay completely unique and unforgettable, do you even know what they are?
Mallorca has many beautiful places ready to discover with your partner and offers many activities that would never be the same without that special person. In case you don't know them, pay attention to the following proposals. With them you will win over your partner's heart and create the perfect holiday for both of you.
4. Balloon trip
A hot air balloon ride over Mallorca is something you definitely won't forget! And there is nothing better than sharing this exciting experience with your partner. If you're looking for something different to bring you together, to take you out of the routine and allow you to enjoy the landscape from a new perspective, this is the perfect alternative.
The trip usually takes place at sunrise, when the light is perfect and the atmosphere is ideal for couples who are more in love. In addition, you will be able to take unique photographs that will serve as a souvenir for posterity.
5.Wine tours
The whole area that encompasses the Pla and Llevant de Mallorca Designation of Origin is full of wine tradition and has a long history. In this location you can go on wine tours and wine tastings with your partner to experience the gastronomic culture with your special someone and end the day with a candlelit dinner. Can you think of a better plan to spend together?
It is one of the most attractive activities in Mallorca for people who want to have a quiet, romantic and interesting trip. Not to mention that it can be a lot of fun to share this experience with your favourite person.
6. A beautiful sunset
One of the romantic plans in Mallorca par excellence is to go and watch the sunset on one of its beautiful beaches. The sunsets on this magical island are idyllic and will give you a picture to remember, which makes for the most intimate and emotional nights.
It is the ideal plan to do something very special, to propose or to celebrate an anniversary. There is no shortage of options to choose from, although our advice is to make the most of the postcards offered by the areas with cliffs that are embraced by nature.
7. A boat trip
Beach, sea, good views, sun, a unique experience… This is what the catamarans along the coast of Mallorca offer you so that you can spend a perfect day as a couple and make your holiday unforgettable. You will be able to access the most interesting coves and refresh yourself directly in the sea water.
In addition, most of these activities include some surprises such as the tasting of traditional Balearic dishes, a perfect getaway!
What to do in Mallorca with friends
Going to Mallorca with friends can be a lot of fun, more than you can imagine! It is not only an ideal island to go out for a few drinks and to improve your tan like never before, but it also offers very interesting activities for your group of peers to spend days filled with fun, nature, adventure sports and total disconnection.
In this environment you can live very different experiences for all tastes, for example, do all kinds of sports and organise unforgettable parties on the beach. With these ideas you can make the most of Mallorca's potential for holidays with friends and make the most of every day. Take note of the last suggestions on this list!
8. Canyoning in Mallorca
Canyoning in Mallorca is one of the most attractive plans for a holiday with a group of friends. It offers a different, adventurous, fun experience without leaving the pleasant natural surroundings behind. There are many options to do it all over the island and organise an excursion that offers you just what you are looking for.
With options to arrive by boat, for different levels of experience and with trained professionals who can guide you at all times, it will be an activity to remember for many years to come!
Stag and hen parties
Are any of your friends going to say "I do"? If so, you won't want to miss out on the wide range of stag and hen parties on offer in Mallorca that will make this last celebration between friends an epic experience. There is something for all tastes: water sports, adventure days, boat parties, hiking, horse riding…
It's the perfect location to organise something truly original that your friends will remember forever. Plus, there will always be time to relax on one of the beautiful beaches, soak up the sun and go to the beach bar with the gang.
Group activities
If you are going with several friends to this island and you are short of ideas or don't want to organise all the days, you should know that there are plenty of group activities in Mallorca to choose your favourites and let yourself be carried away by the experience. Guided tours, jeep tours, water activities… everything you can imagine to make boredom disappear completely and make your stay as much fun as you had imagined.
In some of them you can go on your own, such as the cycling routes, while many others are led by guides who will provide you with everything you need.
As you can see, there are many things to do in Mallorca and make the most of your holidays. Which one will you choose?