Oferta_Pre Navidad_2022_EN
DestacadoROIGTaycanescritorioEN
DestacadoEmpresaECO2600x762PlantaEN
DestacadoservicioEnsaimadas2133x625EN
Slide
Slide
SERVICIES IN OUR RENT A CAR OFFICES BY PALMA DE MALLORCA AIRPORT
At ROIG we are celebrating a new achievement this 2021. With more than 60 years of experience in the transport business in Mallorca, we are proud to present our new car rental offices near Palma de Mallorca airport, in Son Oms, located just 5 minutes from the airport.
As could not be otherwise, to celebrate this happy milestone and to thank our customers for the trust they have placed in us over the years, we have decided to offer a wide range of extra services completely free of charge.
Do you want to know what advantages you can enjoy when you hire your car at our offices in Son Oms? Read on!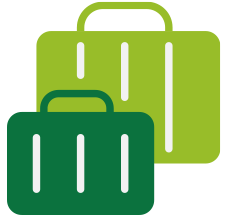 Luggage storage service
If you have to check out of your hotel before the time your flight departs or if you need a place to store your luggage during your stay, at ROIG Rent a Car offices in Son Oms we can store your luggage in our luggage room, so that you can continue your trip around Mallorca in comfort.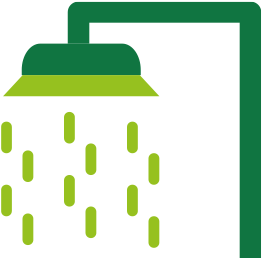 Shower services
Do you need to wash off the sea salt after a swim in the sea before returning home? You can take a refreshing shower in our offices. All the bathrooms in our offices have showers for sole and exclusive use of ROIG clients. They are all equipped with towels and shower gel, so you don't have to worry about a thing. A thorough cleaning protocol is activated after each use to clean the facilities thoroughly.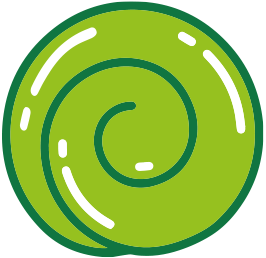 Ensaïmada booking service
To take home an authentic souvenir of your stay in Mallorca, at the Son Oms offices you can reserve your ensaimades to enjoy them on the island or take them home. This service is possible thanks to our collaboration with the Pomar bakeries, one of the most authentic on the island, with more than 116 years of experience. For more information, see our ensaimada booking service page.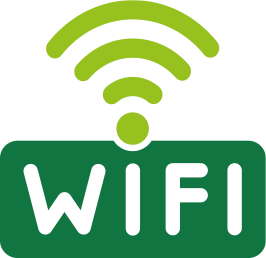 WiFi service
Do you need to communicate with your friends and family without wasting megabytes on your smartphone or tablet? In our indoor and outdoor waiting areas you can connect to our WiFi completely free of charge and for as long as you need.
Opinions about
Reviews
Enjoy these free extras with ROIG
Did you like our extras? Book them now by contacting us on the following telephone number: (+34) 971 64 31 47 , sending an email to info@roig.com or visiting our reception at this address: : Carrer del Canal de Sant Jordi, 7, 07199 Palma, Illes Balears