Slide Halloween 2600x762 EN
DestacadoROIGTaycanescritorioEN
DestacadoEmpresaECO2600x762PlantaEN
DestacadoservicioEnsaimadas2133x625EN
Charge your electric or hybrid car in Mallorca with your Endesa Juicy Pass card!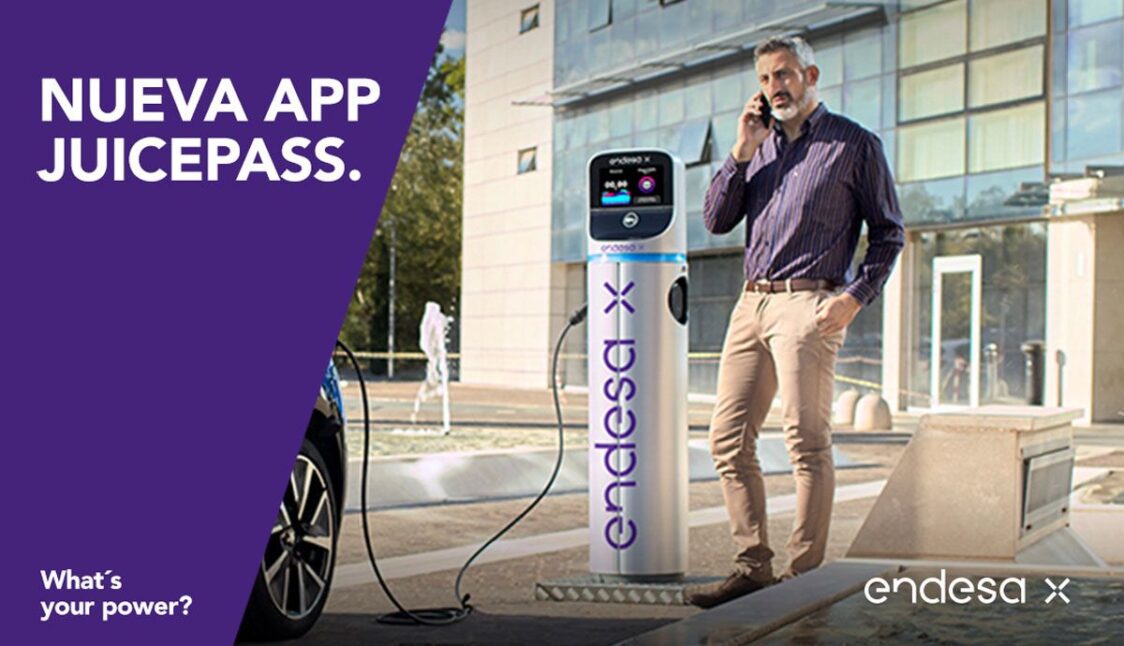 What is the JuicePass card?
Accessing the network of electric car charging points in Mallorca has never been easier with JuicePass, the app from which you will control the charging of your electric vehicle. In addition, it allows you to customize your charging experience, reserve a point in the public network and you will have rates that cover all your charging needs.
In ROIG Rent a Car we also have at your disposal, the option to hire, along with your rental car, the extra Endesa JuicePass card. For a modest price of 5€ per day for hybrid cars, and 10€ per day for 100% electric cars, you will have a flat rate for recharging at any JuicePass point on the island.
How does JuicePass work?
Download Endesa's JuicePass App for free on your Smarthpone.
As soon as you open the application, you will see a map of Mallorca with all the available recharge points. Reserve the recharge point for 15 minutes, in the location that best suits you, so that it will be available upon your arrival.
Once you have arrived at the location, connect the charger to your vehicle and swipe the JuicePass card through the magnetic strip of the charging point.
Refresh yourself with a cold lemonade while you wait for your car to charge and continue exploring the island of Mallorca.
Why rent the Juicepass card?
FREE RECHARGE
Con esta tarjeta podrás cubrir tus necesidades de carga durante tus vacaciones sin ningún problema
CHARGING POINTS
With this card you will have at your disposal 46 charging points spread throughout the island. 16 of which are fast charging points, so you can make the most of your vacation time in Mallorca.
COMODIDAD
Con este extra te aseguras de tener a tu disposición una APP y un servicio que incluyen todo lo que tu coche ECO necesita.Determina el inicio y final de la recarga, así como la energía suministrada para tener un control absoluto de cada sesión y tu historial de recargas.
CUSTOMIZE
Configure your electric car model from the list offered by the app to have a more integrated and personalized experience with your car model.
Why rent the Juicepass card?
To contract it you only have to add the extra in your car rental reservation and we will give you the card when you pick up your vehicle.