Arrive without having to consider how to get to the hotel, trust in a driving professional that will always be ready to take you wherever you want, travel in high-end cars with the best features in the market and, above all, enjoy your stay in Majorca without anything or anyone getting in your way. Having a driver at your disposal is at your fingertips the next time you land in Son Sant Joan or need a transfer around the island. Not sure yet? Here we will explain all the advantages of booking a private taxi in Majorca.
Transfers from Majorca airport to your destination with a private taxi
There are many ways to reach your destination from the airport of Majorca or vice versa. From renting a car in Majorca, waiting for the arrival of a taxi and even relying on a public bus. But if what you want is to prioritize comfort, a private transfer is your ideal choice.
This will allow you to go past the gates of the airport without queuing, as your driver will be waiting for you and take you wherever you want. With this option you will not have to worry about anything at all, and ROIG professionals will be attentive if there is any delay in your flight. In addition, if there is a setback, you can cancel your reservation at no additional cost up to 24 hours in advance.
To book a private taxi in Majorca, all you have to do is select the destination you want to reach and indicate the terminal and time of your arrival.
Total flexibility when travelling
The geography of Majorca is extremely broad and, although it may not seem so, its coastline is around 555 kilometers long. Quite a distance, right?
Whether you want to spend a family day in some of the theme parks that you will find in different locations, or you want to take your partner to an incredibly romantic cove by surprise, you just have to book your taxi and indicate the time and place where you need to be picked up. In addition, in ROIG Taxi you will find different models that will adapt to each situation. If, for example, you want to impress a new customer, nothing better than to receive it with one of the premium cars with driver that you will have at your disposal.
You choose the time you want to have your private taxi with driver in Majorca at your disposal; whether you only need their services for a few hours for a special occasion, or if you want to trust all your transfers around the island for several days; to go shopping, go out to eat and move without taking the time of day into account.
Choose the best models available
What qualities do you look for in your transport services when you are on holiday or on a business trip? Undoubtedly, traveling comfortably and safely are values that many people prevail above all, especially when traveling, both for work and pleasure. In this sense, choosing the latest models is a good option to ensure that these priorities are met.
It is for this reason that ROIG Taxi has it very clear, and carefully selects its fleet of taxis, which are renewed on a regular basis. Choose a Citroën C8 if you plan to arrive in Mallorca with a large volume of luggage, as you can carry up to 3 large suitcases in your trunk. If, on the other hand, you prefer to travel with class, we offer you the possibility of booking a Mercedes E with driver. Thus, the safety offered by this car brand and its style will be in line with your expectations.
But if you want a luxurious and completely discreet service, we offer you the possibility of accessing our fleet of Premium taxis. Among them, you can choose between a Mercedes-Benz S, a car with high-end features that include front, head and side airbags for added safety, heated windshields, and seats with armrests and integrated heating.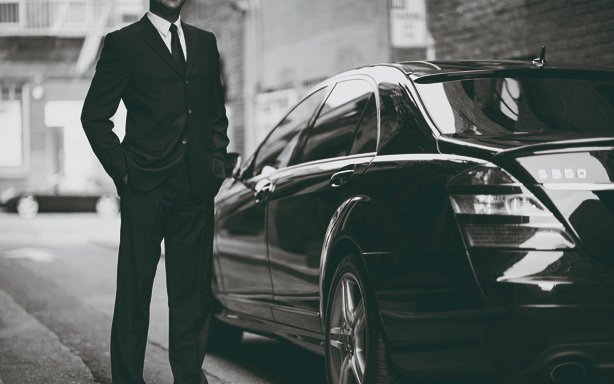 Ideal for group transfers in Majorca
Are you thinking of making a trip to Majorca with a large number of people? The private transport service for groups is ideal for conventions, company outings or any event in which many people need to travel at the same time. This is why ROIG Taxi has taxis of different capacities at your disposal.
For cars for large families, you can choose between booking an airport transfer with a 7-seater car or an 8-seater taxi in Majorca, so you can comfortably take all your loved ones to spend a special day without worrying about driving. Travel with total security and with an experienced driver who can guide you to the best corners of the island, whenever you want and wherever you want.
But the advantages of having a private taxi in Mallorca go much further if you trust us, since ROIG is a company specialized in transport for sporting events, so here you can also hire our bus rental service in Majorca.
Forget the queues and the long waits
We all know how frustrating it is to spend long periods of time in a queue that doesn't seem not to move forward, especially when we are in a hurry. To avoid this situation when you arrive at the airport of Majorca, hiring a private taxi will allow you to forget about unnecessary waiting times, since the driver will be waiting for you at the arrivals gate to take you directly to your destination on the island. This also represents an advantage over public transport, since you will not depend on timetables.
Now that you know all the advantages of booking a private taxi in Majorca, you only have to book it at the best price and with the best conditions you'll find on the island. For this, ROIG Taxi has been offering its land transport service in the largest of the Balearic Islands since 1953. Remember that you can make your reservation up to 24 hours before your transfer.
If you have any questions, do not hesitate to contact us, we will be happy to assist you.